I'm thinking it does -grins-
So yes, CACHE now has it's very own blog. Here you will find new releases, information and other tidbits.
I still have 8 copies of my limited edition
Pirate's Nest Castle
. When these are gone, they are gone. No more will be sold, so you can be assured of having something unique.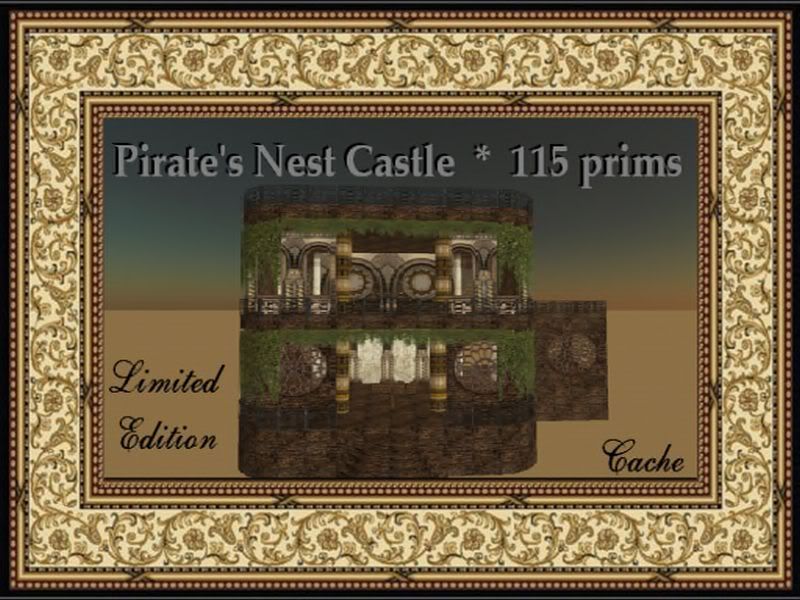 There are many other new treasures to be found in CACHE of late. A new garden bench with fabrics brought back from India, two chiminea's with particle fires. As a matter of fact, all of CACHE's flames are now particles, saving your valuable prims for other goodies.